Heat wave eases; New York, other cities plagued by blackouts
July 7, 1999
Web posted at: 1:06 p.m. EDT (1706 GMT)
From staff and wire reports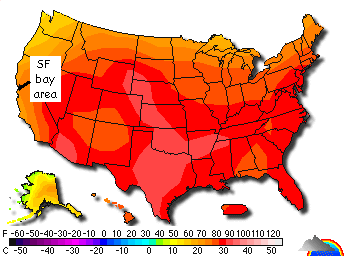 NEW YORK (CNN) -- The heat wave over the eastern United States eased slightly Wednesday, but power outages -- including a blackout in Manhattan -- left hundreds of thousands without air conditioning, fans or refrigeration in still-high temperatures.
The intense heat has contributed to at least 17 deaths: seven in Pennsylvania, three in New York City, three in New Jersey, two in Massachusetts and two in Chicago. [None in California. -ab]
Consolidated Edison, a New York utility company, reported 68,0000 customers were without electric power, including about 20 percent of Manhattan.

The heat index -- the combined effect of temperature and humidity -- made it feel like 109. The city officials on Tuesday opened 86 "cooling centers" for people to escape the heat.
---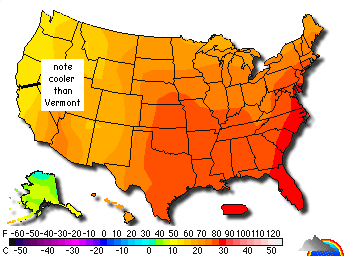 Yeah, then Pete's there trying to convince me
to move to Florida. I'm like, I don't think so.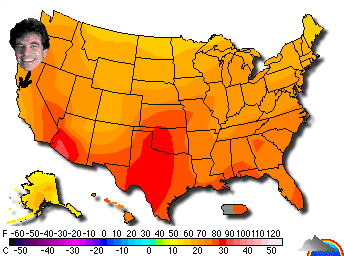 Oh allan, you should move to
Texas. The climate is wonderful.
Nope.